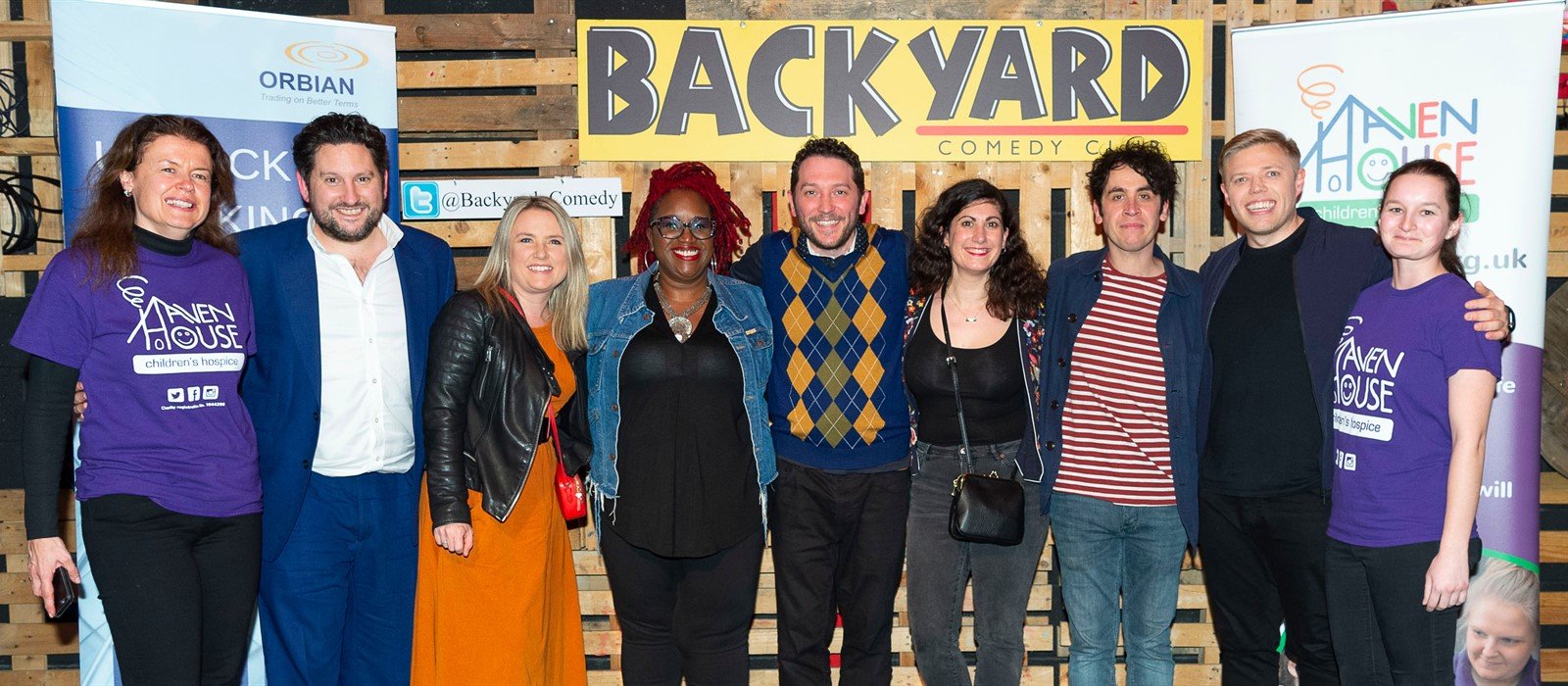 Top comedian Jon Richardson hosted an impressive line-up raising funds for Haven House. The 9 out of 10 Cats Does Countdown star brought friends Rob Beckett, Ninia Benjamin, Pete Firman and Suzi Ruffell to the Backyard Comedy Club in Bethnal Green for a sell-out show. The comedians pulled out all the stops to put on a fabulous show and had the audience in stitches for hours. 
Jon Richardson said:
"Supporting Haven House is something I feel very strongly about. The hospice is remarkable and provides a vital service, helping families through challenging times. Like most people I only really found out about the amazing work hospices do when one stepped in to provide exemplary care for a family member. They have done so many times since and I will never be able to repay that debt. Haven House is a particularly special example. Their staff are true heroes and I will continue to offer my support for as long as I am able."
Haven House organised a raffle as part of the comedy night, to raise as much as possible. We happily donated a Minirig to the cause, and the comedy night raised a whopping £12,000 which is a fantastic result. The money raised will help to fund the amazing work Haven House Children's Hospice are able to do. 
Well done Haven House!