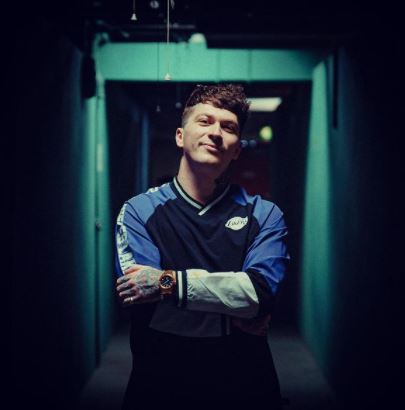 Presenting a full force D&B Jungle tearout mix from DJ Bish - a name that has recently gained support from the executioner Andy C who is currently championing not 1, not 2 but 3 of Bish's productions in his sets. Bish's latest release; LSD with Zoro and Jappa on the Born On Road label, is doing the rounds and getting all the pull-ups - this mixtape will show you why.
Drum & Bass DJ & producer, Bish A.K.A Jayke Bishop (28) has been blessing the Bristol rave scene for the last 9 years, being heavily influenced by rave music and its culture. Bish started his journey by playing at underground raves and small club nights back in 2012. Bish was originally well known for his energetic mash-up sets and always raised the energy while switching through the genres. Bish often used to enjoy starting sets at 130-140 BPM, ranging from House and Garage to Bassline Electro and Prog, always switching up and finishing on some heavyweight D'n'B. This genre variation and mastery of crowd energy reading and controlled Bish to playing at bigger events and festivals throughout Europe, such as Boomtown, Glastonbury and Outlook.
In recent years, Bish has been tearing out the Drum & Bass, supporting acts such as Chase & Status, Shy FX, Fatboy Slim, AMC and Turno. Bish always likes to keep it fresh, but is well known for his eclectic collection of hard-hitting crowd-pleasers and nostalgic anthems, and often enjoys throwing in the odd classic, while consistently styling it out with the hottest dubplates.
Socials 


Soundcloud /jakyke-bishop

Instagram @dj.bishh

Facebook @DJBishDNB/
Minirig Mixtapes: linktr.ee/Minirigs