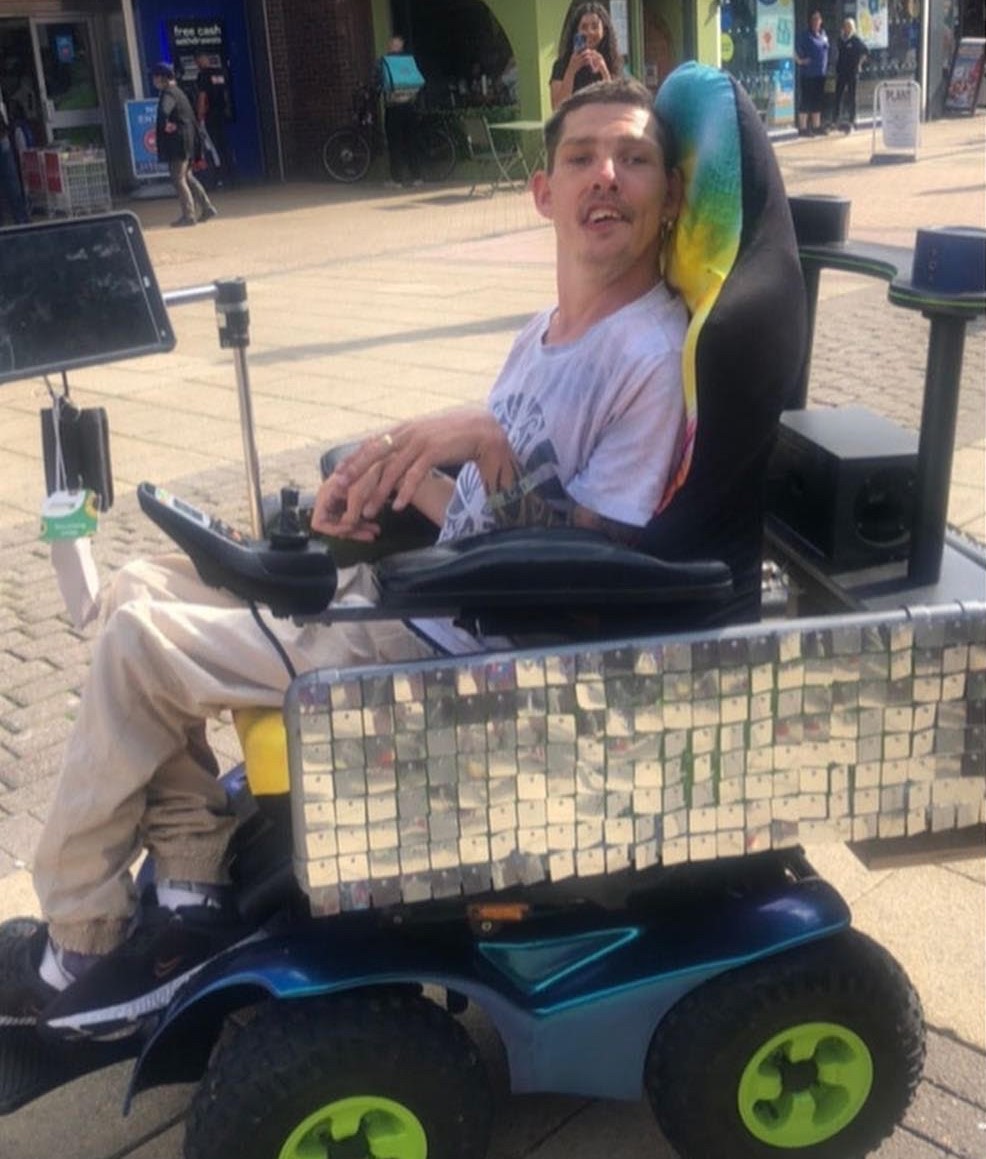 DJ Nose has been out and about, bringing music to the streets of Bournmouth with his Minirigs!
We wish we were there partying with you! 
Heres what Scott had to say...
Hi I'm Scott Howells AKA DJ Nose it from Ferndown in Dorset.
I went to school at Victoria School in Poole. Attended The Star College in Cheltenham and Bournemouth and Poole College. Passed my NVQ's levels 1 and 2 in I.T. business, in the early naughties.
Became an avid fan and lover of music. A frequent festival, live gig & night club attendee, making many friends out and about in the local music scene. The passion for sound has helped me develop a wide and varied taste in styles and genres. Inevitably it has given me the desire to become a DJ, to share the music I enjoy and love .
So why DJ Nose It?
I was born with cerebral palsy, and DJ with my nose on my iPad!
My DJ debut was on the 5th of May 2019 in The Night Garden, part of Bournemouth's Emerging Arts Fringe. Playing numerous sets of clasic Ibiza tunes. I was hooked ! I really enjoyed it and I got some great feedback.
Since then I've done silent disco's.
Been up DJ'ing at weddings till the early hours of the morning.
Birthday parties, blasting out  the sounds of the 90's.
Playing for the Dorset Children's Foundation parties
Worked with 'We Broke free' for Oxjam broadcasting live on their Community Lockdown radio show.
For the future my hopes are to play regularly at bars, clubs & festivals. I'm already looking at Boomtown & Camp Bestival for next year & who knows maybe even Glastonbury!
Hope to see you at one of my gigs soon.
I am playing at Camp Bestival this year on Saturday in the Bollywood tent ! I am looking forward to it.
This is such a wicked story and a great achievement!
You can check out more of Scotts adventures
here
in this amazing Youtube video all about DJ Nose It himself! Thank you so much for sharing Scott :)