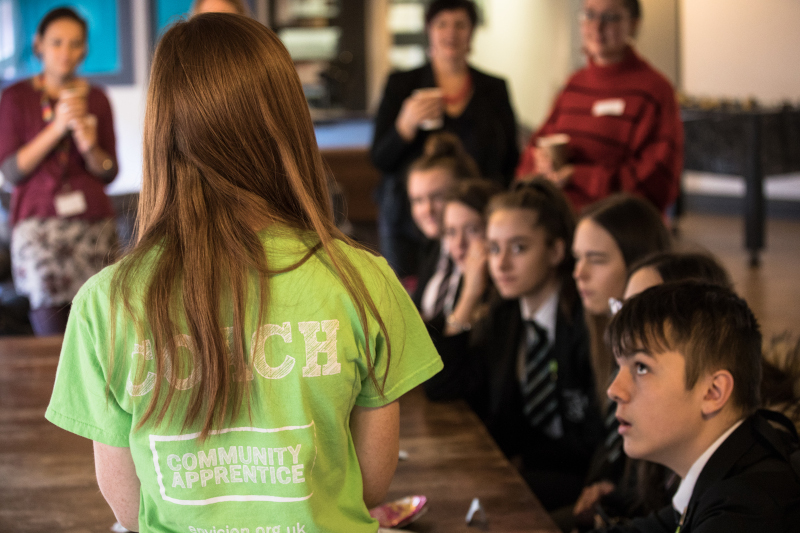 Envision is a charity that empowers young people to tackle real-life social problems. They aim to encourage young people to have a sense of social responsibility, a desire to get stuck in and the skills to make a positive difference in their community. TheirCommunity-Apprentice programme is loosely based on the TV series, The Apprentice. They run an inter-school competition which requires young people to develop and demonstrate the competencies most valued by employers.
At the end of the 12-week programme, all schools come together for the Pitching Challenge. This is a celebration of all the amazing things that the students have achieved. The top prize for one student that has gone above and beyond is a Minirig Mini speaker. Having offered this at multiple events, the speaker has been an incredibly desirable incentive for the young people we work with – many have been motivated to complete the programme knowing that they will be in with the chance of winning the speaker!
Here are a few things young people have said about the programme –  
"Now that I have finished the programme, the thing I am most proud of is how much my confidence has developed. I learnt that I can be a leader and that I can help people in Bristol."
"I recommend the programme because it's fantastic, it's a lot of fun and you are helping other people. It also improves personal skills and even influences personality or character."
"My favourite thing about Community-Apprentice is how you get to learn things out of the classroom and develop helpful skills for the future."   
"I was really nervous at first, but in the end, it was good that I did this as it brought my confidence up. Before I didn't like speaking to people, but I've now spoken in front of people for the first time."
Check out Envision here.