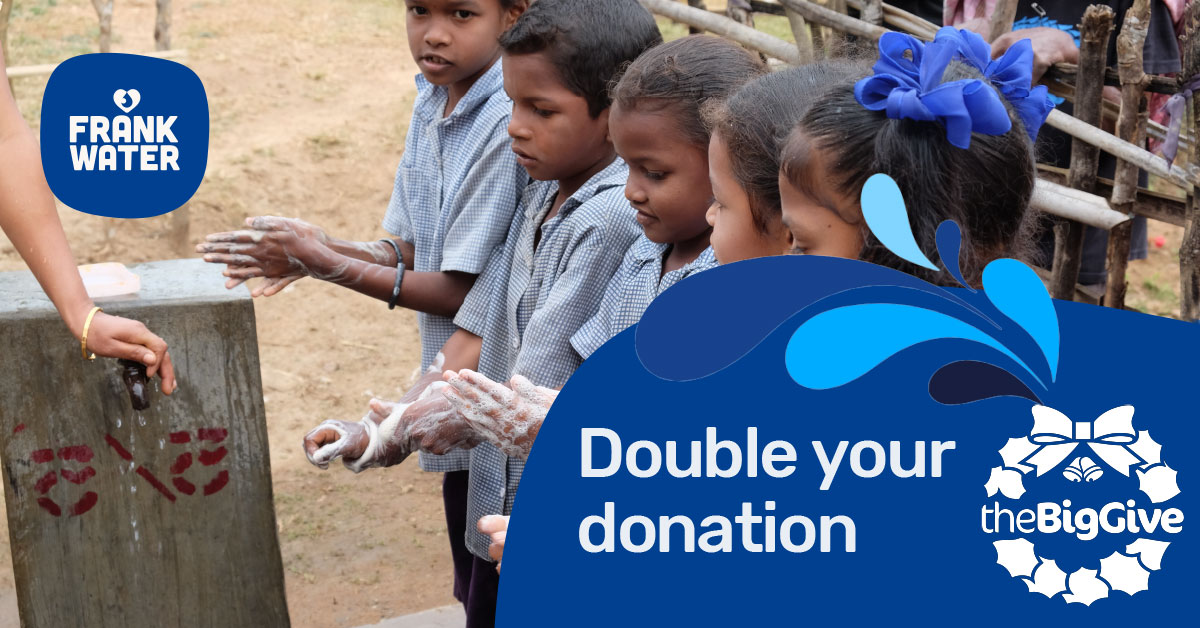 Our friends at Frank Water have set the Big Give Christmas Challenge which runs from midday, 1st December until midday, Tuesday 8th December. Over seven days, all donations will be DOUBLED thanks to match-funding from the Big Give. With everyone's support, they want to raise £20,800 - enough to provide access to safe, sustainable water, sanitation and good hygiene for atleast five communities in India's Madhya Pradesh.
The Coronavirus pandemic has helped us understand how important it is to wash our hands. But imagine if you had no running water. Hundreds of thousands of families in rural communities are forced to walk long distances to fetch, often filthy, water. Social distancing is difficult at crowded water spots and, as well as being dirty, the water is often contaminated. With your support they will ensure more than 2000 women, men and children have a safe, reliable water supply to regularly wash their hands and stay safe from disease.
Click 
here
to make a donation to help families be able to rely on clean water which will transform their lives.