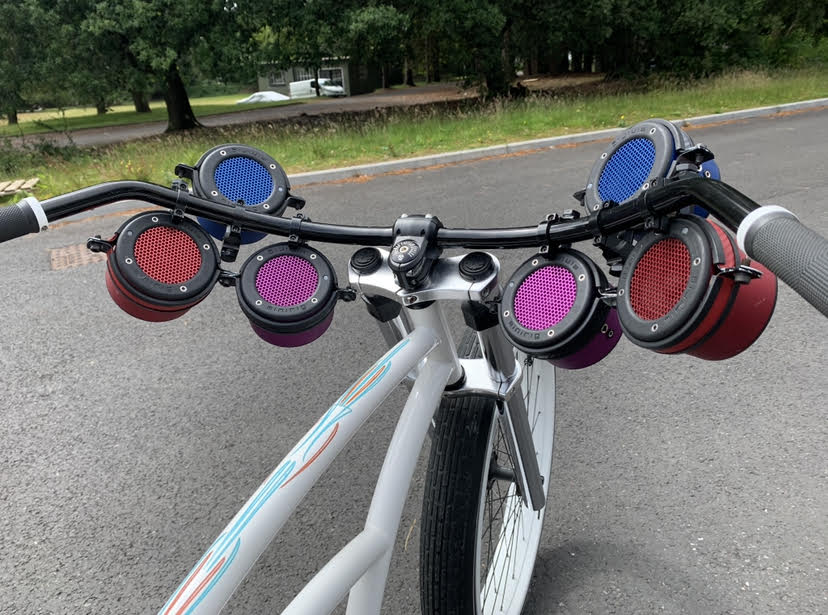 I-Psycle are electric bike dealer on the South Coast of the US. They love rigging up their bikes with multiple Minirigs to get amazing sound and battery life, that is fully portable. They have created these custom mount brackets which mean they can easily attach their Minrigs to the bike handlebars. This one has a whopping 6 Minirigs attached to it!
For phase two, they are planning to add a further 3 Subwoofers to it. Imagine that sound!
Do you attach your Minirig to your bike?